Full flexibility for your test systems
The concept of modular test benches is achieved by modularizing both the test bench control and the test bench hardware. Central to our modular concept is the Central Station. This is the central control for all test bench modules. The test stand hardware is divided into three categories. Category 1 and Category 2 hardware connects directly to a connector panel on the Central Station. Category 3 hardware is indirectly connected to the Central Station via a control cabinet. The control cabinets of the individual Category 3 modules are
supplied with power from the Central Station. Exceptions are category 3+ modules with high power consumption. These have their own feed.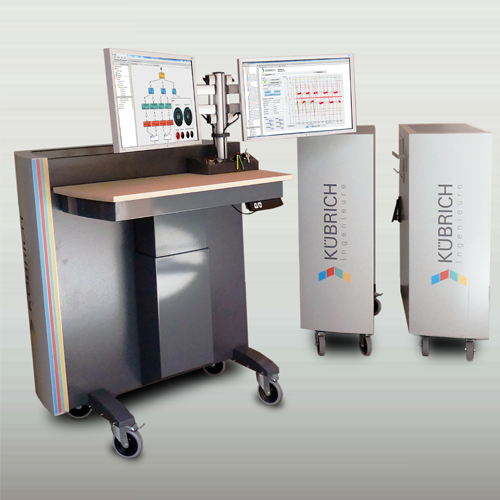 The Central Station fulfills various central tasks of the total test bench.
Central energy supply for the entire test bench.
Power distribution to the connected hardware.
Emergency stop control panel for the entire test cell.
Connection possibility for a light curtain, door contact switch or an external emergency stop switch.
Control panel with emergency stop button and enabling button.
Test bench control with the ACTERE software.
Central switch for the data fl ow to and from the hardware.
Access point for remote maintenance.
The Central Station Test Stand (CSP) has a modular design and thus allows future extensions in the context of spatial conditions. The  expansion modules with connector plate are prepared so that they can also be installed by the customer if necessary. By connecting disparate hardware, multiple test benches can be controlled with one Central Station. The connected hardware is divided into four categories.
Category 1: Small appliances with a maximum supply voltage of 72 V.
Category 2: DuT adapter modular with various power and measurement modules.
Category 3: Actuator with associated peripheral devices and its own module control cabinet.
Category 3+: Actuator with associated module cabinet and separate module supply due to high power consumption.
The FUP2 interface, via which the hardware is connected to the ACTERE software, uses a communication model based on the  functionality of the OPC UA technology. The Central Station offers the possibility of remote maintenance.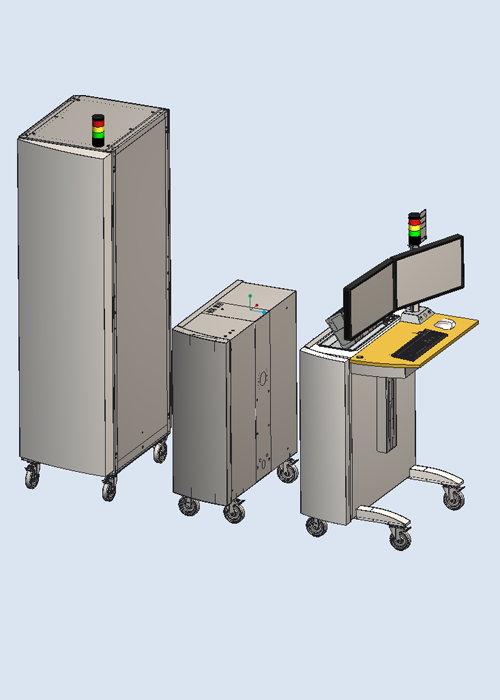 Do you need more information?